Getting Started: Choose Your Channels
There are a lot of ways to get started with campaign planning. However, there are a couple reasons why we suggest starting with channel selection:
Your goals will depend in part on which social networks your campaign content is on.
Creating that content would be nearly impossible without knowing which networks you'll be using. For example, post copy that works great on Facebook might not translate into a quality tweet.
If you need some assistance determining which channels might be best suited to your campaign, check this quick visual guide: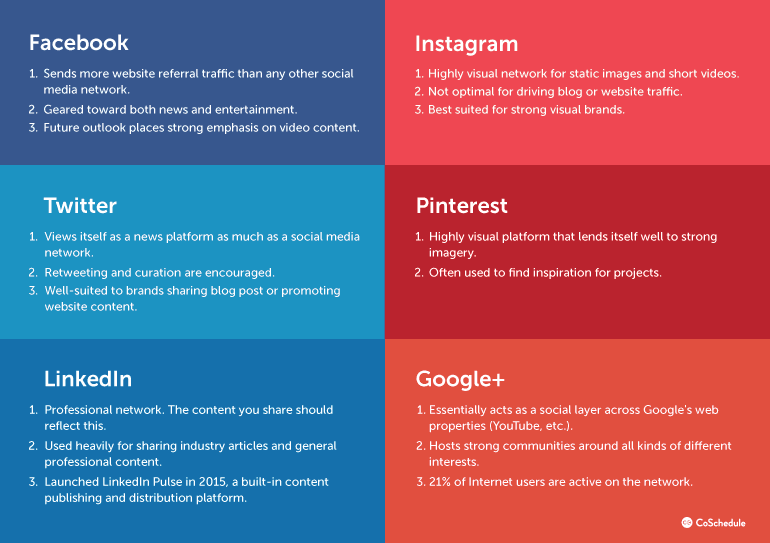 Some other reasons to choose particular networks over others might include:
Which networks typically perform best. You might want to focus on your top-performing networks.
Which emerging networks are you considering experimenting with. It's important not to chase every new network for no reason, but experimentation can lead to major success.
Which networks have potential for your brand, but are currently underperforming. You might also choose to plan a campaign to improve your performance on one that's struggling.